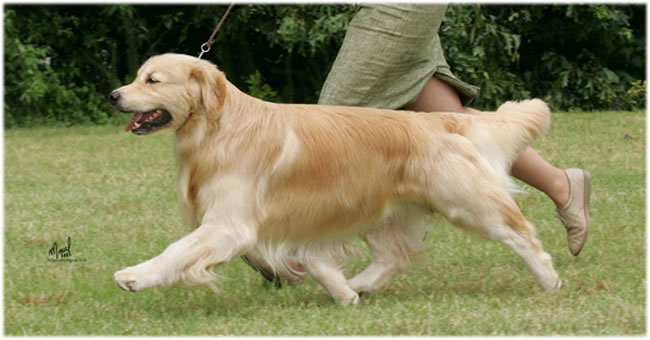 Coach has gone on to earn multiple group placements including numerous Group One wins to date.
At Highmark, we are so proud of Coach's accomplishments for 2007.
earned a Judges Award of Merit at the prestigious Westminster Kennel Club Show (Feb. 2007)
honored with a Judges Award of Merit for Best of Breed competition at the GRCA National Specialty (Sept. 2007)
winner of the first ever "People's Choice" Award at the GR Foundation Top Twenty Gala (Sept. 2007)
among the top 20 sporting dogs in America. Canine Chronicle All Breed Ranking (Dec. 2007)
ranked #1 in the Canine Chronicle Breed Point System (Dec. 2007)

Coach continues his winning ways in October, 2008, by adding another leg towards his Senior Hunter title with a successful run at the GRCA National Specialty.
An update from 2009 - Coach has now completed the requirements for that Senior Hunter title, along with his Companion Dog (CD) obedience title and his Working Certificate Excellent (WCX) hunting title!
We are very proud of all Coach continues to accomplish!
---