Welcome to
Highmark Golden Retrievers
The proud breeder of multiple "Top Winning Golden Retrievers" since 1979!



Highmark Home Page | Highmark Family of Dogs | Highmark Highlights | Highmark Exteneded Legacy | Upcoming Litters

We are very excited!
Puppies have arrived at Highmark!
Legend x Roxy
7 Girls and 3 Boys
Born - February 02, 2019
Please check out the Upcoming Litter page for further details and puppy photos!
Adorable puppy pictures posted- 04/10/2019


"Starbuck"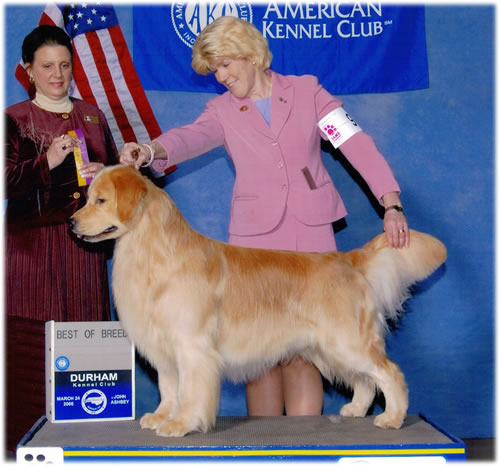 BISS CH. Happy HR Highmark Bad News Bears CDX, SH, WCX, SDHF, OS
"Coach"
(CH. Happy HR Beauty in the Beast x CH. Highmark Weather or Naught)
Bred by Linda Willard and Maura Phelen
Owned by Linda Willard, Maura Phelen, Melissa Goodman
"Coach" - making dreams come true!